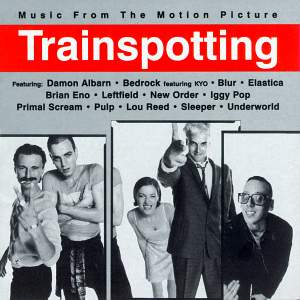 Following through on last week's post, I thought I might suggest a Top 5 Soundtracks. This list is not based on their integration into the film (which is of course key in the initial evaluation of a soundtrack), but rather on their continued function as collections of great songs:

5. Philadelphia

Although the Bruce Springsteen and Neil Young tracks alone makes this a worthy album for regular rotation, the remaining cuts flow perfectly from one to the other to form a great evening-at-home soundtrack.

4. Pulp Fiction

A number of Tarrantino soundtracks contend for placement on this list. Pulp Fiction stands out not just for its cultural impact but also its breadth in terms of genre and era, which can be contrasted with the more stickly 70's material of "Reservoir Dogs" and "Jackie Brown."

3. Saturday Night Fever

You might hate disco, but if you want some in your rotation (even if for strictly historical reasons), here is the one-stop shop for all your disco needs. Of course, the dancers among us have further reason to enjoy a little Fever.

2. Forrest Gump

There is no album out there that better tells the story of rock music from its beginnings in Elvis to its fragmentation in the early 80's. Although The Beatles and Led Zeppelin are conspicuously absent (for copywrite reasons no less), in some way it is better that the general movement of the periods is not overshadowed by its genre- and period-busting giants. Note that "Dazed and Confused" and "Almost Famous" are great introductions to classic rock, but are too narrowly 70's in content to compete with the narrative breadth of Forrest Gump.

1. Trainspotting

Trainspotting not only enshrines the best of Brit Pop during its heydey, it also includes selections from earlier artists with even wider influence such as Lou Reed, New Order, and Iggy Pop. More importantly, its just an excellent collection of songs compiled in the perfect order for a late night drive.

Note: I have excluded from this list soundtracks to Concert Films, as these are more approriately categorized as Live Albums. I have also left out the Single-Artist Soundtrack, where one artist supplies original music for the entire soundtrack. This sub-category is deserving of its own list. But since I may never get to it, I will mention Tom Petty's "She's the One" and Aimee Mann's "Magnolia" as conteders for placement on this list.